About Multiroir
Multiroir-controlec, the best way to get organised !
Company presentation :
Founded in 1957, Multiroir has become in less than 60 years a leading specialist in storage equipment for professionals. We manufacture, select and distribute products to renowned companies in numerous sectors of activity such as: optics, dentistry, laboratories, jewellery, electronics, agriculture and all the food industry.
We have earned and maintained the esteem of our customers primarily through the quality of our products and our consulting expertise. These two elements are the keywords of our company. This year, we are presenting you with an extensive catalogue of new products, which will enable you to choose products with an excellent price/performance ratio.
Multiroir is divided into three departments:

Multiroir
The General department proposes a wide range of storage and packaging products to professionals; boxes, drawers and plastic cases.
Multiroir is also very well positioned with its range of products for specialist professions such as optical, dental, culinary, jewellery, electronical, laboratories…

Mdose
The Medical department covers medical establishments (hospitals, clinics, chemists, retirement homes) with regards to their medical logistics needs (see www.mdose.fr).
The company has developed an expertise in the medication circuit with products such as pill boxes, medication cabinets, medication dose preparation and medication trolleys.


Lobrot
Serving the hospitality and food service industries since 1898, Lobrot offers a wide selection of cutting boards, gourmet trays, kitchen utensils, lockers and display cases.
Over the years, we have expanded our selection of business equipment and wholesale supplies to include healthcare, education, food, beverage, office, parts, hospitality, transportation and industrial supplies.
Company history
1950s

Invention of the Multiroir product and filing of patents
1957
Creation of the company Le Multiroir
1960s
Extension of patents to the international markets and the multiroir range
1980s
Diversification strategy towards Laboratories, the Optical, Electronical,
Jewellery and Packaging markets.
Partnership Agreement with LICEFA, a leading German company
Development of the medical market
Creation of a design officePurchase of the premises located at PERIGNY (94)
Creation of marketing and information technology departments
External growth with the acquisition of the company 3412
1990
Merger with the compagny Controlec. Le Multiroir becomes Multiroir-Controlec
2000
Thierry BUREAU (CEO) and Florence VOILLARD (MD) take over the general management of the company
2000 - 2005
Development of the new activity: Multiroir-Medical.
2006 - 2011
Acquisition of the business 3412.
Multiroir-Controlec changes its logo and is now called Multiroir
2017 - 2018
Takeover of the company Lobrot & Cie.
Integration of the Lobrot activity into the Multiroir under the name Lobrot by Multiroir.
2020
Takeover of the company Hyppomed.
Integration of the hyppomed activity into the Mdose under the name Hyppomed by Mdose.
A team of specialists at your service

Do you have a question or a need for material? Our team of specialists is at your disposal by telephone, e-mail or fax to answer all your questions about our products and their uses. They will advise and guide you so that your choice best meets your needs. Our team is committed to providing you with a detailed and personalised response to any request for a quote within 24 hours.
Our eco-responsible commitments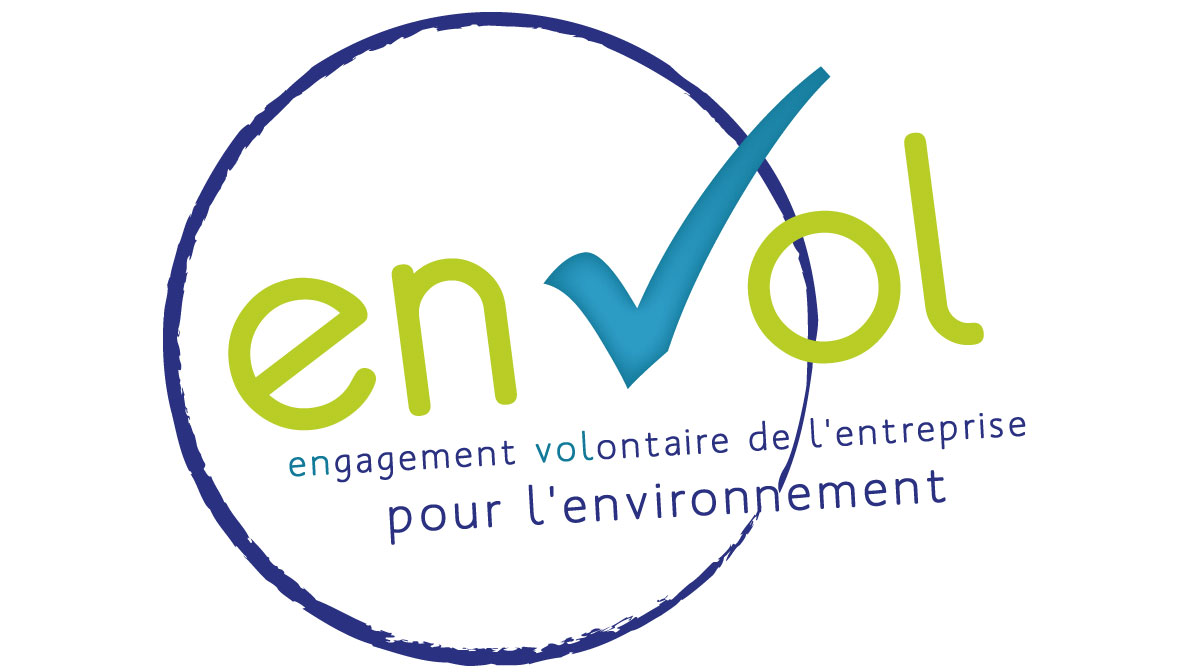 A company that respects its environment

Multiroir has obtained the "EnVol" label. (Voluntary company commitment to the environment). This is a mark of recognition and validation of our commitment to the environment.
This evaluation was conducted by AFNOR Certification, an independent certification body, the French leader and one of the first in the world. This commitment remains unchanged, because respect for the environment is a daily challenge! The terms "environmental requirements" and "environmental performance" have taken shape through the collective work that has led our teams to this approach.
We are proud to see our efforts rewarded and to share this success with you.


Limiting our CO² emissions

Selection of product materials
Our worlds are mainly made up of plastic products as this material is durable and recyclable.
At Multiroir, we offer quality products that are 100% recyclable in order to develop a circular economy that meets environmental challenges.

Choice of our suppliers and transporters
Strongly aware of the issues related to the reduction of greenhouse gas emissions and pollutants, the development of urban logistics that respect the environment and city dwellers...
We pay particular attention to our transporters and suppliers. We prefer to favour professionals who are committed to limiting their impact on the environment.